Record year for grants awarded
$3,209,500 total amount of grants awarded
$900,000 more than FY20
Record year for applications
429 applications received
$7.8M amount requested
Record year for grantees
187 grants made to 110 renewing organizations
70 grants made to 57 new organizations
On the Road to SHEcovery™
A Letter from the President and CEO
Thirty-seven years ago, a group of bold and courageous women joined forces to establish the Chicago Foundation for Women, setting the course to change history in Chicago and lay the building blocks upon which our fierce community continues to build.
CFW's work of championing women's rights and gender equity has had setbacks along the way, but these last few years have been even more challenging. We have witnessed hard-earned advances in women's health access roll backward, seen unimaginable increases in fatal violence against Black and AAPI women, transgender and gender nonbinary people, and women and girls (especially women and girls of color) continue to be hardest hit by the enduring health and economic fallout from COVID-19. In the face of all of this (and perhaps because of it), we have also seen the strength and resiliency of our community show up in full force.
In Fiscal Year 2021, we worked hard as stewards of your generosity and partnership. We increased our grantmaking with a thoughtful focus on emerging grassroots organizations and those led by Women of Color, investing our largest grantmaking total to date of $3.2 million in responsive and strategic grants. We trained and celebrated leaders. And we convened, virtually and otherwise, organizations to build stronger movements and exercise collective advocacy, impacting more than 89,000 individuals in the Chicago region and marking the fourth year of the award-winning Englewood Women's Initiative. All of this was accomplished because of the trust you place in CFW.
CFW's 'Road to SHEcovery™' signifies the reinvigoration of our work. Through grantmaking, capacity building, and advocacy, our critical work continues to support and sustain organizations – including many that have been CFW grantee partners since our founding. Organizations like Family Rescue, Mujeres Latinas en Acción, and Women Employed diligently work to support women and their families to achieve economic security, freedom from violence, and equitable health care access.
Our community continues to show up, demonstrating the incredible power of philanthropy – the love of humanity. I believe that Chicago's women, girls, transgender, and gender nonbinary individuals will emerge stronger than ever because of our shared determination.
As you read through the stories of our featured grantees and quotes from donors, I hope you will share a sense of ownership in what has been accomplished and become more determined for the work still left to do.
As I look toward tomorrow, I am excited to continue our work together, building a safer and more just Chicago for our womxn and girls.
With love and light,



Felicia Davis Blakley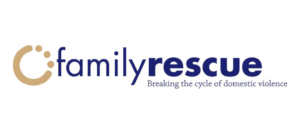 For forty years, Family Rescue has provided life-transforming support services for survivors of domestic violence in Chicago. While our agency has provided those services to survivors throughout the city, it has helped anchor services on Chicago's south side, where the human service infrastructure is extremely fragile. Click here to learn more.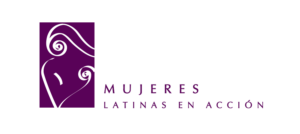 Chicago Foundation for Women (CFW) & Mujeres Latinas en Acción (Mujeres) share a history and a trajectory that speaks to the power of community. In 1973, Maria Mangual, along with women volunteers, came together and through the 70s and 80s, these women took it upon themselves to respond to the needs of Latinas and their families in the Lower West Side of Chicago. Click here to learn more.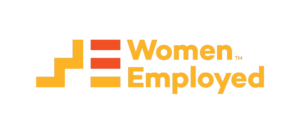 Women Employed is a nearly 50-year-old advocacy organization that pursues equity for women in the workforce by effecting policy change, expanding access to educational opportunities, and advocating for fair and inclusive workplaces. Founded in 1973, our mission is to improve the economic status of women and remove barriers to economic equity. Click here to learn more.