Our community of donors represents every walk of life across the Chicago region. They each share a commitment to addressing the most pressing issues impacting womxn and girls and trust CFW to ensure their resources are directed toward the greatest needs and the most effective solutions.
CFW's work is only possible thanks to the generous support of our donor community. Last year, CFW was honored to receive gifts from 2,264 individuals, corporations, and foundations, with gifts ranging from $5 to more than $1,000,000. Thank you!
Anonymous (96)
Kym Abrams
Leslie Abrams
Patricia Abrego-Santucci
Parnian Abunasr-Shiraz
Ann Adee
Jeannie Affelder and Jeff Weissglass
Ana Agarrat
Neerja Aggarwal
Debbie Aghion
Sherif Agib
Karim Ahamed
Kathleen Aharoni and Louis Weiss
Yeonju Ahn
Judith Aiello and Maurice Fantus
Christopher R. Aikin
Joy C. Airaudi
Loubna Aittarhouzaft
Moji Akinde
Ellen Alberding
Barry Alberts
Sophie Albsmeyer
Jacqueline Alcantara
Gorge Alejandre
Jorge Alejandre
Erin Aleman
Dayse Aleman Bermeo
James L. Alexander and Curtis D. Drayer
Makkah Ali
Samantha Allen
Sherri Allen-Reeves
L. Ann Allison
Adam Alonso
Sophia AlQuraishi
Keith Alsberg
Lydia Alter
Lynn Altfeld
Christian Alvarado
Diane Ander
Margaret M. Anderson
Mollie Anderson
Nancy E. Anderson
Paul Anderson
Tracie Anderson
Anita Andrews-Hutchinson
Andre Andropolis
Donna Andrzejewski
Trish Anest
Iyabo Anifowoshe
Kanyinsola Anifowoshe
Anwuli Anigbo
Erin and Samuel Ankin
Melissa Anson
Dr. Veronica Appleton
Grace Araya
Alice Argyelan
Kacey Arnold
Hanna Aronovich
Anita Arora
Juan Arrieta
Hulises Arroyo
Rebecca Artz
Ruth Joy Aruguete
Brenda B. Asare
Lucy and Peter Ascoli
Neil Ashe
Ronald Ashe
Crystal B. Ashley
Samantha Asofsky
Teresa Augello
Joan Avey
Carmin Awadzi


Joan Trueheart Bacon
Margaret Baczkowski
Hoda Baeshen
Elianne Bahena
Alicia C. L. Bailey
Donna Baiocchi
Grace Baird
Claudette G. Baker
Susan Balaban
Linda Ballard
Leah Ballesteros
Ann and Brian Balusek
Saba Bando
Crystal Banks
Jillian Baranowski
Jean Barbato
Akira Barclay
Taylor Bardsley
Alicia J. Barks
Cooper Barnes and Liz Stewart Barnes
Carol Barnett
Erin Barnett
Erika Barney
Alexander Barrera
Arely Barrera
Pedro Barrera
MarySue Barrett
Vernis Barrier-Likes
Donna E. Barrows
Virginia T. Bartholomay
Amanda Bates
Marion Batey
Carol Battershell
Andrea Bauer
Ron and Queta Rodriguez Bauer
Judy Bauer
Deborah Baughman
William Baumgardt
Alma P. Bautista
Rebecca Beardsley
Mary Beaubien
María C. Bechily and Scott Hodes
Stephanie Beck
Ann Becker
Eve Becker
Rita K. Beckwith and H. Grant Beckwith
Diane and Michael Beemer
Renee Begy
Prudence and Francis Beidler
Denise Beihoffer
Alexandra M. Beiriger
Diana Beliard
Ellen Stone Belic
Andrea Bell
Oreitha Benion
Ellen J. Benjamin and Frederick N. Bates
Deborah E. Bennett
Sloane Benrus
Janice L. Benson
Britt Benson-Greer
Natalie Benson-Greer
Gail Bent
Marjorie Craig Benton
Leandro Benzaquin
Chrissy Berdelle
Sara Berg-Love
Kay Berkson
Brenna M. Berman
Patricia Dondanville Berman and James Berman
Sharen Berman
Susan Berman
Carol Lavin Bernick
Wendy Betts
Michelle L. Bibbs
Allegra E. Biery
Caroline Bilicki
Bernice L. Billups
Aaron Bingea
Joy Birchette
Lauren and Jenelle Birchlove
Mary Bird
Maya Bird-Murphy
Margaret C. Bisberg
Saundra Bishop
Heather Bjella
Jean Blaho
Derrick Blakley
William J. Bleecker
Patricia and Stephen W. Blessman
Abby Block
Bonnie Block
Kemery Bloom
Barbara Bluhm-Kaul
Ryan Blumenstein
Juli Blunt
Heather R. Bodie
John Boesche
Madeleine Boesche
Michelle Bogosh
Rita Bogosh
Matthew Bogue
Sasha Boheme
Jessica Bohorquez
Victoria J. Boies
Jen Bokoff
Justine Boney
Carolyn Booth
Anne Boozer
Sean Boston
Alice Bouche
John Bouman
Barbara L. Bowles
Seth Braddock
Lyndsay Bradshaw
Ellen Brady
Catherine Braendel
Sherry L. Brasch
Debra Brennan
Karen L. Brethauer
Randie Bricker
Betsy Brill
Kathy Brock
Gayla A. Brockman
Tracy Brockmeier
Melody Brooks
Cynthia Broten
Patricia Broughton
Alisha Brown
Alyssa Brown
Anita J. Brown
Charles Brown
Jen and Catherine Brown
Joanna Brown
Julia Brown
Leslie Brown
Annie Browning
Catherine Brubaker and Erik Snapp
JT Bruch
Pat Brummet
Nick and Katie Brunick
Megan Brunner
Gwendolyn M. Bryant
Shannon L. Buckley
Sonya Buglion-Gluck
Nathan J. Buikema
Amanda Bull
Karin and James Bull
Karen Bullen
Rosemarie and Dean Buntrock
Eula Burge
Marcia Burgess
Jacqueline Burgess-Bishop
Elena Burke
Tom Burke
Valerie Burke
Brian Burmeister
Robin Burnett
Ann Burnstine
Ramona Burress
Timothy J. Burroughs
Sharon Bush
Lisa Butler
Hardenia Byrd
Lorena Cabezas
Jessica Caffrey
Amanda Cage
Andrea Cain
Catherine Cain
Jonathan Cain
Margaret and Barry Cain
Shirley A. Calahan
Christine R. Call
Mary Ellen Callow
Monica P. Campbell
Meridith Cannon
Christina Canright
Edith Canter and Fred Wellisch
Meredith B. Carey
Dr. Patricia M. Carey
Patricia Carl
Sandra Carlson
Ellen Carnahan
Barbara Carney
Melissa Carpenter
Dina Carr
Kelly Carr
Jessica Carter
Mary P. Carter
Erica Cartharn
Keri Cascio
Lissette Castaneda and Darius Villalobos
Anna-Lisa Castle
Inez Castro
Lonnie Cathey
Tremayne Cathey Lemons
Rachele Cejka
Adela Cepeda
Maureen Chaikin
Lorie Chaiten and Harold Hirshman
Vidya Chakravarthy
Kathryn Challenger
Rich Chan
Mitchell Channon and Bruce Koff
Jacquelynn Charles
Yvonne Chart
Trisha Chaudhary
Kwaljeet Chawla
Rita Chawla
Caroline Chengary
James J. Chengary
Judy M. Chernick
Faris and Christine Chesley
Vidhu Chugh
Robin Chung
Renee Citera
Marilyn D. Clancy
Allison B. Clark
Chartise Clark
Larra Clark
Laura J. Clark
Lori Clark
Nancy L. Clark
Nora Clark
Amber Clarke
Zada Clarke
Joan D. Clay
Fay Clayton and Lowell Sachnoff
Betty L. Cleeland
Diana L. Clegg
Gizelle Clemens
Joanne Cloonan
Sarah Cocco
Chris Coetzee
Vickii Coffey
Paula Cofresi-Silverstein
Gwen G. Cohen
Mandi Cohen
Robin Cohen
Jennifer Coker
Muyiwa Coker
Ann Sherby Cole
Deborah B. Cole
Pamela Cole
Sarah Cole Lewis
Cindy Coleman
Alexis Colianni
Valerie Colletti
Elizabeth W. Collins
Cathy Colton
Marc Rolfes and Susan Comstock
Howard R. Conant, Jr.
Ally Cong
Josephine and Jerome Conlon
Vince Connelly
Dolores Connolly and Daniel Casey
Maura Connors
Kevin Contrino
Melanie A. Conway
Leah Cook
Margaret Coons
Shelley Cooper
Alice Cooperman
Elizabeth Copeland
Leslie Corbett Chenoweth
Christina Córdova-Herrera
Sonia Cortez
Terry P. Cosgrove
Cathleen A. Costello
Joseph P. Cothrel and Linda A. Heban
Judith S. Cottle
Amalie Couvillion
Kathleen Keegan Cowie and James Cowie
Lina Cramer
Erie Crawford
Vonyell Foster Crayton
Carmela Creata
Phyllis R. Cretors
Deborah Crockett
Regina S. Cross
Patricia Crowley, OSB
Susan Crown
Dan Cru
Pamela L. Crutchfield
Rick Cruz
Celia Cullom
Barbara Flynn Currie
Margaret Dahl
Heather Dahlstrom
Jessica Daily
Janushi Dalal
Nicole Dalesandro
Shauntel Dalton-Leeson
Karen D'Angelo
Gwen Daniels
Julie Danis
Paula B. Danoff
Joyce Davidson
Anne Megan Davis
Elizabeth A. Davis
Jondra Davis
LaTrice A. Davis
Rachel Davis
Shelley A. Davis
Tanya G. Davis
Felicia Davis Blakley
Juliet De Jesus
Susan Deagle
Karol Dean
Paul Deasy
Roxanne J. Decyk and Neil Lewis Watts
Beto Defreitas
Jaciara Defreitas
Kaila Defreitas
Eugenio Dejesus
Stacy Del Monte
John Delaney
Eva delaRiva
Katrina Delgadillo
Eleni Demertzis
Cassie Dennis
Elena Dennis
Lisa M. Derezinski
Kelsey Desiderio
Annemarie DesLauriers
Marc DesLauriers
Cieana and Jason Detloff
Mary Kay Devine
Jane S. Dewey
Chantal Diaz
Tiera Diaz
Taryn Dibler
Amina J. Dickerson
Amy T. Dickinson
Barbara Dillard
Damien Dimas
Jacqueline Dioguardi
Joyce Dlugie
Bryan Doan
Jordan Dodson
Claire Dolinar
Shana and Jason Domash
Maria T. Dominguez
Lynn B. Donaldson
Victoria Donati
Nicole Donnelly
Ali Doppelt
Eileen Dordek
Daniel Dorfman
Kelly Dougan
Meghan Dougan
Emily Dreke and Vince Angermeier
Gleda and Richard Dreke
Donna Drinan
Dr. Trucia A. Drummond
Gillian Dryjanski
Jessyca Dudley
Sheila Dugan
Ravae Duhaney
Emily Duma
Kerry Duma
Susanne M. Dumbleton
Erica Duncan
Molly Dunlea
Marilyn Dunn
Mary Beth Dunne
Elizabeth Duquette and Arthur Duquette
Daniel A. Durkin
Christine Dussault
Eliza and Timothy Earle
Olga Echeverry
Chantelle Echols
Loraine E. Edwalds
Miriam Edwin
Natasha H. Egan
Laura Egerter
Jillian Eid
Scott Eirinberg
Dr. Janet Shapiro Eisenberg
Nancy Lawton Eisenberg
Ellen Elias
Cherita Ellens
Harlene Ellin and Michael Cramer
Jacquetta J. Ellinger
Isa Ellis
Hannah Ellman
Barbara Engel
Beth Engel
Christine England
Sondra Berman Epstein
Wendy Epstein
Robin Erbacher
Ittai Eres
Nancy Erickson
Tina M. Erickson
Alfred Estberg
Elizabeth Estrada
Abby Goldberg Evans
Antoinette Evans
Kathryn Everett
Courtney Everette
Nina Faber
Kelly Fair
Amy Yanow Fairbanks
Laura Fairbanks
Carly Faison
Andrew Falconer
Edith H. Falk
Elizabeth A. Fama
Michelle Farinella
Karen C. Farm
Keisha J. Farmer-Smith
Rose B. Fealy
Sharon Feigon
Janice L. Feinberg
Lisa Feingold
Ellie Feitl
Adrienne J. Feldman
Ellen and Matt Feldman
Jonathon Fellows
Patti Ferche
Janet Ferguson
Marcelo Ferrer
Sarah Ferrer
Jonathan Fesenmeyer
Mary Fichtner
Kimberly Fideler Robinson
yolanda fields
Victor Filippini and Marlo Del Percio
Sharon and Mark Fine
Robin Finlay
Katherine Finnegan
Mary M. Finnegan
Sunny and Paul Fischer
Tessa Fischer
Sarah A. Fisher
Lauren Fitchett
Alison S. Fitzgerald
Linda May Fitzgerald
Danielle Flagg
John Flaherty
Sheri Allender Flanders
Jan Flapan
Patrice A. Fletcher
Polly A. Flinn
Bridget Flint
Ardena Flippin
Steven Flynn
Annie Fogel
Sheila Foguay
Jean and James Foley
Keri Foley
Valerie Foradas
Julia DeVos Ford
Karen C. Forte
Chuck Fox
Taylor Foxwell
Deborah Chase Franczek
Renae Franiuk
Marlene M. Franke
Marya Frankel
Katherine Frankle
Lindsey Fratus
Jeri Frederickson
Ryan Frederickson
Susan and Paul Freehling
Barbara Freely
Jessica Freiburg
Trina M. Fresco
Carrie and Richard Frey
Andrea Friedman
Ashley M. Friend
Laura Friesema
Tamar R. Frolichstein-Appel
Elizabeth Fu
Adrianne B. Furniss
Aviva Futorian
State Representative Robyn Gabel
Jennifer Gabrenya
Candace Gabriel
Kathleen Gabriel
Brendan Gair
Amy Galvin
Bryna and Edward Gamson
Geoffrey Gannon
Angel Garcia
Ania Garcia
Coraima Garcia
Nancy Garcia
Nelida Garcia
Noemi Garcia
Ausannette Garcia-Goyette
Corliss V. Garner
Vandana and Sanjay Garodia
Cristal A. Thomas Gary
Anthony Gasca
Stephanie J. Gates
Leslie Gauntt
Carol Gayle
Judy Gaynor
Paul Gearen
Ruth S. Geis
Lori and Jim Gelbort
Eileen Gelick
Lynn C. Gendleman
Lauren Genuardi
Meredith Conant George
Monica N. George
Patti and Mel Gerbie
Dorothy J. Gergits
Angela A. Gershenson
Laura Giampino
Nancy Gidwitz
Neha Gill
Stacey Gillett
Andi Gilreath
Gail C. Ginsberg
Abigail Ginther
Kiran Girdhar
Paul Glanville
Anita Glencoe
Laurie R. Glenn
Susanne K. Glink
Phyllis Glink Harris and Ian Harris
Debra Goertz
Ethel C. Gofen
Edward Gogol
Joanna Going
Judy Gold
Miriam Goldfarb
Walter and Karla Goldschmidt Foundation
Asha Goldstein
Joan Goldstein
Clare Golla
Craig Gomberg
Sherman and Glenda Gomberg
Naomi Gomel
Rich Gomel
Sarah Hurwit Gomel
Christopher Gonzalez
Dennis Gonzalez
Deborah Good
Radhika Sharma Gordon
Shelley Gorson
Margaret Gosson
Susan Gottschall
Cheryl Grace
Mariela Graham
Carla Granato Brown
Karen Granda and John Mrowiec
Rebecca Grant
Gina Forgianni Gray
Mary L. Gray
Dara M. Gray Basley
Cathy Green
Tashay Green
Delta A. Greene
Felicia Griffin
Marguerite H. Griffin
Mary Jean Griffin
Tanya Griffin
Venita E. Griffin
Alicia Griffith
S. Mayumi Grigsby
Michele Grim
Caronina L. Grimble
Sophia Grimm
David Gringer
Katherine Grossman
Elena Grotto
Sondra Grover
Terri Grover
Brenda and James Grusecki
Nastassia Grzeskiewicz
Rheaana Guess
Madra E. Guinn Jones
Perry Gunn
Joan Gunzberg
Manju and Brahma Gupta
Sonal Gupta
Jennifer Gust
Lesley Gustafson
Alison J. Gutterman
Susan R. Gzesh
Christina Hachikian
Sheila Haennicke
Amy Haggarty
Yaisa Hagood
Kelly Smith Haley and Andrew Haley
Rose Haley
Jamie Hall
Carrie Halle
Anne C. Hallett
Marj Halperin
Janet Halpin
Morgan Halstead
Madge Hamilton
Rachel Hammond
Roshaynae C. Hammond
Julie E. Hamos
Jane Hampson
Lorna Hansen
Nancy Hanson
Trudy A. Hardin
Jacquie Harper
Deborah Harrington
Deborah Harris
KayLynn Harris
Genetta Harrison
Leigh S. Harter
Sandi Hartstein
Susan S. Hassan
Jennifer Hasso
Donna Hau
Rebecca Haussin
Alexander Hawley
Carolyn Hayes
Anthony Hazel
Dana Hazelwood
Christine Head
Leah Headd
Georgina E. Heard
Kathryn G. Heavey
Barbie Hecktman
Louis Hellebusch
James R. Hellige
Maureen Hellwig
Virginia Helm
Wendy Heltzer
Michael Helzer
Marcie Hemmelstein
Claudette Henderson
Claudette Henderson
Tasasha Henderson
Rena Henderson Mason
Thomas and Jeanne Hennessy
Jeanine Henry
Susanne Henry
Kathryn Herbst
Nicole L. Herbst
Sarah Herczog
Jacquelyn Hermes
Adolfo Hernandez
Carmina Hernandez
Jessica Hernandez
Tina and David Herpe
Becca Heuer
Erica Heyside
Jennifer Heyside
Melanie Heyside
Robin Hicks
Kathryn Hilbert
David D. Hiller
Melissa Hilton and Jonathan Parman
Mary P. Hines
Nancy Gazzolz Hines
Joyce and Rich Hirsch
Marilyn Hirsch
Lindy Hirschsohn
Benjamin Ho
Anne and Steve Hobbs
Charlie Hobbs
Josh Hoen
Kaethe Morris Hoffer
Barbara Hoffman
Rosellen Brown Hoffman
Kathryn Hofherr
Caroline Hoke
Ellen Holcomb
Millicent Holmes
Suzanne and David Holmes
Ruth Holst
Jackie Taylor Holsten
Suzanne Musikantow Holster
Terrance and Virginia Holt
Mae P. Hong
Milyeri Hopkins
Scott Hopson
Emma Hostetler
Kathleen and Ronald Hostetler
Helen Hosupanich
Keri Holleb Hotaling
Tracy M. Hough
Eulalia House
Tanesha House
Patricia Howe
Sarah Howells and Maureen Smith
Tami Howland
Amy Hrad
Judy Hrad
Laurie Hrad
Rebecca Hrad
Kaitlyn Hudson
Michele Hunter
Venus Hurd Johnson
Betty Hurder
Kathleen and Jim Hurley
Angela Hurlock
Toi W. Hutchinson
Lisa Hwang
Suzanne Hyer
Kendra and PJ Hyett
Alejandra L. Ibañez
Bonnie Ilhardt
Jesse Ilhardt
Abbie Illenberger
Tiffany S. Irving
Patricia Islas
Raul Islas
P. Denise Israel
"I joined the Women of Color United Giving Council at CFW to give back to my community and support emerging organizations that provide important services and resources to women and girls of color."
Cheryle Jackson
Tiara Jackson
Shatina M. Jackson-Edwards
Anne Jacobson and Richard Kolsky
Dana Jacobson
Kristen Gurbach Jacobson
Madison Jadzak
Pinky Jain
Sunita Jain
Ashley Jaksa
Terrell James
Cathy Jaros
Shaquita M. Jarrett
Julie Jaskierski
Sheila Jaskierski
Candy and David Jefcoat
Eli Jenkinson
Heather Ji
Ashanti Johnson
Caitlin Johnson
Carol Johnson and Gregory Sultan
Carrie Johnson
Charlotte Johnson
Elyse Cowles Johnson
Miranda Johnson
Nancy W. Johnson
Rashod R. Johnson
Sean Johnson
Troy Johnson
Verlon Johnson
Zara Johnson
Mekeda Y. Johnson-Brooks
Amy Jones
Amelia Jordan
Christine Jordan
Gwen Jordan
Adelita Juarez
Yury Juarez
Nancy Juda and Jens Brasch
Cynthia A. Judge
Abigail Juhlmann
Dannyel Kafer
Rita Kakodkar
Vishal Kalia
Miriam Kalichman
Michael Kaluzny
Catherine and Gaurav Kamboj
Kim Kamin
Grace Kaminkowitz
Carly Kane
Sarah Kane
Julia Kanouse
Raeleen Kao
Loretta Kalnow Kaplan
Nidhi Kapoor
Nancy Karp
Terry and Geoff Kass
Diana Kast
Barbara and Kenneth Kaufman
Polly B. Kawalek
Cecily Kaz
Reyahd Kazmi
Ryan Kelleher
Katharine M. Keller
Shauna Kelley
David Kelly
Jack Kelly
Maura Kelly
Miriam J. Kelm
Robert and Maryann Kelman
Ellen and Thomas Kenemore
Elyse Kennard
Kate and Michael Kennedy
Mary Lou Kennedy
Anedra Kerr
Amanda Kerschner
Priscilla Kersten
Payal Keshvani
Barbara Kessler
Helen J. Kessler
Janet Z. Kessler
John Kett
Asha Khanna
Hersh Khetarpal
Yatharth Khullar
Rahab Kiarie
Mary Kiefer
Elizabeth Kieff
Ji Hye Kim
Sophia Kim
Carol Kindleberger
Katherine Kindleberger
James Kinoshita and Merrillyn Kosier
Betsy Kinter
Grace Kinter
Laura Kinter
Linda Kinter
Barbara Levy Kipper
Stacey Kiran
Sydney Kirby
Amber Kirchhoff
Alex Kirkland
Gwendolyn Kirkland
Paul Kirkland
Liz Kirscher and Steel Bokhof
Barbara S. Kirschner, M.D.
Punam Kishore
Shona Kitei
Maureen Vachta Kleinman
John Klochan
Rebecca W. Knight
Diane Knoepke
Jasmine Knowles
Alexandra Kocoj
Zakk Kocoj
Demian Kogan
Adrienne and Edward Kolb
Greg and Lynda Kolb
Ellen and Timothy Kollar
Kathleen Kolodgy
Barbara Koren
Janice Korn
Lisa Kornick
Nilesh Kothari
Elizabeth Koultourides
Sally Meyers Kovler
Merry Beth Kowalczyk
Jill T. Kozeluh
Cheryl Krafft-Mealle
Rachel E. Kraft
Joanne and Kevin Krakora
Andrea S. Kramer
Vivian Kramer
Lori Kraus
Suzanne Kraus and Bonnie Hamilton
Elizabeth Krebs
Iris Krieg and James Hardy
Suzanne Krill
Kaylee Krough
David Krumlauf
Geoffrey Kudlick
Bronwyn Kuehler
Lisa Kueng
Dorothy E. and Alfred F. Kugel
Veena Kumar
Lori Kunc
Emma Kunimoto
Mary A. Kurnik
Susan M. Kurowski
Traci A. Kurtzer
Idayasree Kuruvilla
Nora Kyger
Daniel La Spata
Teresa Labastida
Amy Laboy
Dana LaChapelle
Paige LaCour
Cara Ladd
Julie O. Ladky
Anali Lagunas
Mona and Anil Lal
Kathleen Lamb
Martha Lampe
Leslie Landis
Robert Landis
Judy Langford
Elizabeth Lanyon
Gail Lanznar
Alex Larson
Jennifer Larson
John Larson
Pam Larson
Tori Larson
Elizabeth L. Lassar
Julian Lavelle
Robin Lavin
Seth Lavin
Paula J. Lawson
Laurie E. Lawton
Taylor Lay
Nicole L. Mitchell Layton
Flora and Molly Lazar
Summer Lazar
Marthe Leach
Elaine Leavenworth
Rebecca Leder
Roberta A. Lee
Eileen M. LeFort
Kenneth and Lucy Lehman
Wendy Lehman and Michael Goode
Emmet Lehmann
Jess LeMaster
Mrs. Ashley N. Leonard
Kristin Leonard
Peter Leonard
Barbara Leopold
Phaedra M. Leslie
Robin and John Letchinger
Allison and Brad Levin
H. Debra Levin
Carole Levine
Paul Levy
Elizabeth Lewis
Eva M. Lewis
Gerald Lewis
Clara Li
Jonnel Licari
Juju Lien
Allison Lifton
Diane Limas
Carolyn Lind
Lucia Woods Lindley
Rachel Linduska
Janice Linn and Richard Pincus
Laurel Appell Lipkin
Susan Bloom Lipson
Lois J. Lipton
Janice Liten
Adrienne Littlefield
Cece Lobin
Ashley Brodarick Lobo
Carol Locascio
William Locascio
Susanne Lodgen
Julia Lohrmann
Patricia Lopez
Katherine M. Lorenz
Angela Lorenzo
Sharon Lorsch
Philene Lortz
Karen Lothan
Courtney Love
Kathryn S. Love
Marcena W. Love
Stephanie Lowe
Allison H. Lowe-Fotos
Mary B. Lubertozzi
Gail and Harry Ludewig
Dr. Gregg Lunceford
Liz Lyons
Judy Maas
Chanay Mackey
Mary MacLaren
Eva and Lynn Maddox
Wendi Maeda
Bertha G. Magaña
Mackenzie Magnus
Neeta Maheshwari
Suzanne Malec-McKenna
Katie Maley
Kathleen Malinger
Sarah Malone
Bhaskar Manda
Miranda and Jed Mandel
Christine Mangiaforte
Tina Manikas
John A. Manikowski
Lana D. Manikowski
Emily Mann
Wendy Manning
Gloria Manus
John Maples
Kyra Marcano
Anuj Marfatia
Sylvia and Lawrence Margolies
Dori Mariasis
Doug Marine
Sue and Phil Marineau
Kathi Marks
Benjamin Marotta
Cora Marquez
Elizabeth Marsh
Jeanne C. Marsh and Steven K. Shevell
Nate Marsh
Amber Martin
Clare Martin
Nancy Martin
Andrew Martinez
Armando Martinez
Tatiana Martinez
Viridiana Martinez
Connor Martini
Roxanne M. Martino
Rachael Marusarz
Iyana Mason
Christine Mastal
June Matayoshi
Erin Matthew
Suzanne Mattler
Elizabeth Mattson
Megan S. Maxwell
Abdi Y. Maya
Gordon Mayer
Anne Albrecht Mayerfeld
Rachel Mayo
Laura McAlpine and Jeanne Kracher
Keirstin McCambridge
Eileen McCann
Kelly McCarthy
Nalani McClendon
Deborah McCoy
Jeanne O'Neil McCoy and Timothy McCoy
Meghan McCoy
Tashra McCreary
Wendy McCullough
John McDermott
Hannah McDonald
Kathleen McDonald and Joseph Monahan
Thomas McDonald
Dr. Tiffany L. McDowell
Mike McGourty
Jennifer McGowan-Tomke
Donna McGrath
Kathleen McInerney
Cynthia McIntosh
Marilyn McIntyre
Laura K. McKee
Diane M. McKeever
Rita McLennon
Patricia R. McMillen
Katey McNally
Maggie McNally
Lynnette McRae
Ami McReynolds
Cody McSellers-McCray
Jeanne McTeague
William and Leoni McVey
Jean Meadows
Molly Meer
Dr. Anjali Mehta
Annu Mehta
David Mei
Lisa Meitus
Laura J. Mellencamp
Lucinda B. Mellott
Roberto Menjivar
Sarah Menke
Jeanine M. Meola
Brittany Merritt Steadley
Benjamin Mertz
Katie Mesich
Sara Mesirow
Kari Messenger
Pam and Charlie Meyerson
Audrey E. Michaelson
Dary Mien
Janet S. Migdow
Dana M. Mikstay
Amber Miller
Arlyn Miller
Barbara and Stephen Miller
Kathy Miller
Melody M. Miller
Rozita Miller
Sheila Miller
Stephanie J. Slovak Millichap
Tina Davis Milligan
Jaliba Milsap
Anabel Milton
Candida Miranda
Claire Mirisola
Linda Mislove
Anita Mital
Tawa J. Mitchell
Cheryl Mittman
Melissa Mizel and Michael Edwards
Victoria P. Mogil
Ellen Moiani
Barbara Molotsky
Elizabeth Monkus
Matthew Moog
Jessi Moon
Jo and Art Moore
Patricia Moore
Patty McDermott Moore
Areli Morales
Susanna Morales
Megan Moran
Paula J. Morency
Donna E. Morgan
Hannah Morley
Anna Mormolstein
Calvin S. Morris
Linda and Rich Morris
Nicole Morris
Tory Morris
Lucille Morris Tomlinson
Susan E. Morrison
Alice Morrissey
Katherine Morsch
Mary Morse and Jim McBride
Susan Morse
Mary F. Morten and Willa J. Taylor
Vicki and Paul Morton
Alex Moss
Jeanette M. Moulthrop, MD
Lisa Moultrie
Maria Mowbray
Yvette Moyo
Abigail Mros
Catherine Mros
Susan Muehrcke
Megan Mueller
Helen Muhisani
Karla J. Muldowney
Clare Muñana
Bernadine Murphy
Bridget Murphy
Edward Murphy
Kathryn Murphy
Martha Murphy
Richard Murphy
Sharon K. Murphy
Lynn H. Murray
Molly Myers
Regina Myerson
Jennifer Naguit
Jennifer Nahn
Shamini Nair
Jennifer Nance
Carolyn C. Narasimhan
Michael Narciso
Maritza Nazario
Ashley Nealon
H. Gael Neeson
Sylvia Neil
Garcia O. Nelson
Lakesha Nelson
Marquita Nelson
Beth Nelson Chase
Jean Nerenberg
Linda Ness
Barbara Newby Duhaney
Jerry Newton and David Weinberg
Cheryel Newton-Marion
Lilian M. Ngobi-Pryor
Huu Nguyen
Marilyn Nguyen
Danielle Nicol
Sheila M. Nielsen
Susan Bass Noel
Alexis Nogulich
Kristin Nordeen
Karin Norington-Reaves
Colleen T. Norton
Kelly Norton
Robert Norton
Mari Novotny
Maura Nugent
Sandy Nunez
Rhonda OConnor
Judith O'Connor
Robin Winter Odem
Abosede Odunsi
Julian A. Oettinger
Stephanie Oettinger
Joan Ogwumike
Kerry O'Hare
Pamela J. Ohman
Erin Okeefe
Gail Landes Okin
Julie Olafson
Kari Olcese
Sarah and Wallace Oliver
Darlene M. Oliver Hightower
Adrienne Olson
Megan R. Olson
Nancy M. Olson
Abby O'Neil and Carroll Joynes
Gina O'Neill
Kathleen F. O'Neill
Kevin and Linda O'Neill
Isaac Ophoven-Baldwin
Rachel Oppenheimer
Susan and Edward Oppenheimer
Wendy Orlowsky
Jasmine Ortega
Marie Osadjan and James Cruger
Joan O'Shaughnessy
Rachel Oshgan
Nilma Osiecki
Jenn Oswald
Charles Osweiler
Elizabeth Otto
Ina N. Owens
Alberto Oyola
Ranjana Paintal
Francesca Painter
Christine Palmer
Ally Palminteri
Diana Palomar
Felix Pambuccian
Varsha Pancholi
Liza Pappas
Helene Paris
Heather D. Parish
Laura K. Miller Parish
Joshua Parrack
Pamela S. Passman
Emily Pasteris
Ameeta Patel
Lynn D. Patinkin
Peter Patrino
Jodi Pellettiere Patt
Nancy P. Patterson
Jenny Paul
Louise C. Pauly
Elisabeth Payne
Patricia E. Payne
L'Oreal K. Payton
Reece Peak
Bronwyn Pearce
Dana M. Pearl
Jonathan Peck
Audrey R. Rone Peeples
Tavish Pegram
Courtney K. Pell
Daniella Pereira
Alma Perez
Christina Perez
Eduardo Perez
Larry Perez
Alexandra Perez-Garcia
Shari Pergricht
Colleen Peters
Carolyn Petersen
Anne Peterson
Cait Peterson
Claudia Peterson
Paige Peterson
Elyse Petterson
Alexia Pettis
Celene Peurye-Hissong
Erica Peyer
James Pfluecke
Laura Phelan
Marianne Philbin
Jamie Phillippe
Betty Phillips
Kiaina Phillips
Crystal Phillips-Pierce
Miriam I. Pickus
Mallory Pie
Denis Pierce
Melissa Pierce
Jessica Pietrobono
Joan Pikas
Liz Pimper
Ahleli Pineda
Grace Piotrowski
Lori Piotrowski
Debra Pizer
Patricia Plautz
Christen E. Plotkin
Marissa Podlasek
Jean Pogge
Amy Pojman
Valerie Pokladowski
Lauren Polite
Wendy Pollack
Alicia Pond
Sheila and Edward Pont
James Pope and Lynne Johnson
Julie Pope
Kathleen Johnson Pope
Elana Porat
Niccolo Porcello
Eva Janzen Powell and Smith T. Powell IV
Valisha Powell-Jones
Amber Powers
Kelly Powers
Rob Powers
Sally Powers
Thomas Powers
Elizabeth Powley
Joseph S. Pregracke
Michelle Press
Gaye E. Preston
Maeve Price
Nicholas Price
Carmen Prieto
Karen Prieur
Carol Prins and John Hart/The Jessica Fund
Margot L. Pritzker
Susan Pritzker
Sylvia Puente
Cheryl Pulec
Deborah L. Puntenney, Ph.D.
Sujatha Purkayastha
Angela L. Putnam
Maya Quijada
Brittany Quinn
Nancy E. Quinn
Erika Radeke
Rambha Radhakrishnan
Karen M. Radtke
Kathleen Rafferty
Andrea Raila
Mandeep Raina
Catherine Armbrust Rajcan
Kodhai Rajkumar
Sharon Rakowski
Ashley C. Ramchandani
Liliana Ramos
Nancy and Ben Randall
Sara Rashid
Hedy M. Ratner
Martha Ravits
Ellen Ray
Lauren Ready
Rebecca Reddicliffe
Cynthia Reddrick
Nicole R. Reed
Beverly Reed Scott
Lauren Reeves
Elba J. Regalado
Charles Regan
Shari Greco Reiches
Sharyn L. Reiff
Eugene Reineke
Elizabeth Rekart
Erendira Rendon
Eleanor Revelle
Hannah Reynolds
Whitney Rhodes
Samantha Rice
Malcolm Rich
Beth E. Richie
Lucia Rieur
Risa Rifkind
Mieshia Rigby
Diane Rink
Sylvia Rios
Rachel Rivard
Silvia Rivera
Agustin Rizo
Megan McNally Roberts
Nathaniel Roberts
Linda B. Robin
Laura Robinson
Lauren Robinson
Nicole R. Robinson
Virginia Robinson and Emile Karafiol
Susan Rockefeller
Jeffrey R. Rode, CFA
Janice E. Rodgers
Julio Rodriguez
Melba Rodriguez
Nicole H. Rodriguez
LeAnn Rogan
McKenna Rogan
Dr. Pier C. Rogers, Ph.D.
Ronald G. Rohde
Julie Roin
Daphne Roscoe-Taylor
Kathleen Roseborough and Al Lipton
Michelle C. Roseborough
Sandra Roseborough
Leora and Mort Rosen
Carly Rosenbaum
Marjorie M. Rosenbaum
Anna Sarai Rosenberg
Barbara Rosenberg
Burton X. and Sheli Z. Rosenberg
Maya Rosenbloom
Loretta Rosenmayer
Lynne Rosenthal
Marsha and Robert Rosner
Clare Ross
Nancy A. Ross
Jody Rotblatt
Dillon Roth
Leah Roth
Olivia Rowley
Melissa Rubenstein
Dee Dee Rubin
Lori P. Rubin
Jean Rudd
Anel Ruiz
Jennifer Rumpel
Megan Rupp
Kathleen Ruppert
Anne C. Ruzicka
Catherine Ryan Gregory
"It is important to me that I share my time, talent and treasures with women and children who need my support. That is why I contribute to CFW because I know that it will have a great impact on our community."
Cynthia Baasten Sabatelli
Michelle Sachtler
Rachel Sacks
Andrea Sáenz
Christine Saffold
Rohan Sajdeh
Brittney B. Saks
Jane M Hussein M. Saks
Bettylu and Paul Saltzman
Juanita Salvador Burris
Eve Samson
Celeste Sanchez
Cristina Sanchez
Jasmin Sanchez
Nina D. Sanchez
Bina Sanghavi
Mayra Sarabia
Mlyssa Sarandos
Peggy Sarason
Meredith Sarkees
Andrea Sarther
Mallika Sathe
David Satterwhite
Henrietta Saunders
Rebecca Saunders
Mary Ann Savard
Suzanne Sawada
Leslie J. Sawyer
Edna J. Schade
Nicholas Schade
Lindsay Schallich
Margot Levin Schiff
Judith Feigon Schiffman
Daniel Schikore
Judith and Jack Schindler
Deb Schlies
Usha Schmit
Adam Schmitz
Tara Schnaible
Brandon Schnake
Karen M. Schneider
Katie Schneider
Ann Scholhamer
Carleen Schreder
Thomas M. Schroeder and Hammon Rand Harris
Laura Schulman
Suzanne Schultz
Ellen J. Schumer
Felicia Schwartz
Grace Schwartz
Olivia Schwartz
Seth and Carolyn Schwartz
Susan H. and Charles P. Schwartz, Jr.
Susan Schwendener
Jennifer Schwierzke
Nick Scodro
Elizabeth Scopel
Ebony Scott
Kristin Scott
Tony Scott-Green
Lisa T. Scruggs
Lisa Seegers
Julia Segel
Madeleine Seibold
Sara K. Semelka
Michele D. Semin
Elizabeth Rivera Seminary
Ann Serafin
Elizabeth B. Servatius
Clare A. Severe
Jalpa Shah
Mita D. Shah
Surbhi Shah
Elizabeth A. Shanahan
Launa Shanaman
Prem Sharma
Elizabeth Shayani
Kendall Shearer
Toni Shears
Robin A. Sheerer
Valerie Sherman
Rebecca Shi
Ron Shoemaker
Emily Shores
Suja Shunmugavelu
Christine J. Sibrava
Judy Sickle
Andrea Sidorow
Debra Siegel and Bob Altman
Katherine Siegel
Anna H. Siegler
Leigh Sierra
Gabrielle Sigel
Mara Siler-Price
Molly Silverman
Adele Simmons
Laquita Simmons
Jeffrey Simon
Maria Simon
Vicki P. Sinar
Harleen Singh
Anita and Prabhakant Sinha
Rebecca Sive
Benjamin Siver
Elizabeth Skinner
Christine Skizas
Elles Skony
Stephanie Skora
Kathy Slaughter
Patricia Costello Slovak
Mairita Smiltars
Roger Smit
Chelsea Smith
Deirdre Joy Smith
Janet Carl Smith
Jean and Francis Smith
Jessica Smith
Jo Anne Smith
Louise K. Smith
Margaret Houlihan Smith
Kristina Smith-Ross
Robin Snyderman
Jessica A. Sohl
Judith Sol-Dyess
Sumie Song
Sondra Sonneborn
Christopher Sosa
Lia Sosa
Aida Soto
Adam E. Spence
Dale Spencer
Nicole Spicer
Tatiana Spiegel
Liv Spilotro
Susan Sporte
Spencer St. Jean
Carly Stacy
Dr. Nick Stahlschmidt
Ronna Stamm and Paul Lehman
LaShawn Standefer
Elizabeth Star
Julia Stasch
Jennifer W. Steans
Ranald M. Stearns
Christine L. Steffy
Carol K. Stein
Emma Stein
Judith E. Stein
Kelly Stein
Nikki Will Stein
Tal Stein
Kimberly Steiner
Randy and Heather Steinmeyer
Susan Stephens
Deborah L. Stern
Arshele Stevens
Ruth Stevig
Barbara Stewart
Isabel Carter Stewart
Hillary Stifler
Bryan Stokes
Donna M. and Thomas H. Stone
Kim Stone
Lauren Stone
Mary Stowell
Susan Straus
Kelli Stretesky
Erin C. Gaynor Strick
Greg Strobel
Tom Strobel
Wynne Strugatch
Christine Stryker
Jann D. Stulberg
Dr. Terrill L. Stumpf
Helena Sugano
Lauren Sugerman
John Suh
Kathryn Sullivan
Sandra and Jon Summerbell
Carol J. Summerfield
Margaret and John Sundlof
Alison Suzukamo
Paul A. Svoboda
Patti and Scott Swakow
Haley Swanson
Melissa Sweazy
Rose Sweeney
Tamekia Swint
Ginny Sykes
Eleanor Sylvan
Alan Szafraniec
Stephanie E. Szymanski
Gay Taber
Mary Tackett
Tami Tarpley
Alysia Tate
Emily Taylor
Katelyn Taylor
Pauline Taylor
Shawn Taylor
Tina Tchen
Patti Temple Rocks
Joshua Tempro
Virginia Teply
Melissa Texcahua
Stephanie Thai
Sharmila Rao Thakkar
Seema Thapar
Leslie Kuhn Thayer
Haruka Thiel
Audrey L. Thomas
Katy and Chris Thomas
Tracey Thomas
Ariel J. Thomas Sansing
Bianca Thompson
Donna J. Thompson
Nicole Thompson
Dhyia Thompson-Phillips
Monica Thorns
Sharon Tiknis
Margo Timberlake-Silva
Denail Timms
Chad and Heidi Tischer
Mayor Elizabeth Beidler Tisdahl
Paige Tobin
Rachael Toft
Rev. Richard Tolliver
Noelle Toney
Aylice M. Toohey and Eric Gorman
Allyce Torres
Laura Torres
Monica Torres
Paul Torres
Tara Townsend
Jamila Trimuel
Suellyn Tritz
Ashley Tsuruda
Anna Tuchman and Konstantinos Hatzitaskos
Laura Tucker and Peter Giangreco
Paul Tucker
Eileen Tull
Rhonda L. Tullis
Trevor A. Turk
Molle Twing
Julie Tye
Nadia Uddin
Mindy Ugolini
Reven Uihlein-Fellars
Ma Dolores Vaca
Jena Valdetero
Alycee Valdivia
Maureen and Ed Van Dorn
Gregory Van Hyfte
Michaelle Van Linden
Jennifer VanderPloeg
Janice and Frank Vargo
Susana Vasquez
Ernest Vasseur
Yuriko Vaughan
Heather Wier Vaught
Cathy Vavra
Jessica Vavra
Alicia Vega
Sally L. Venverloh
Deborah Vernon
Maria Vidal-Haymes
Jennifer Vidis
Linda Villalobos
Paul and Lauren Vinopal
Marlena Vitali
Lora Vitek
Adriana Viteri
Leticia Viveros
Sandy Viveros
Lohra Vogel
Catherine Voigt
Amy Vold
Alfred von Krusenstiern
LaSaia Wade
Whitney Wade
Linda Wagner and Janine Hoft
Nancy F. Waichler
Andrea and Steven Waitz
Ann Marie Walker
Craig Walker
DamariS Walker
Nicole L. Durham Walker
Nancy Wallace
Sally A. Wallace
Duane Waller
Gail Waller and Tim Schwertfeger
Melody Waller
Leslie Wallin
Polly and James Walwark
Cathy Walz
Elizabeth Walz
James Walz
Kristina Walz
Rebecca Walz
Jessica Wang
Morlie Wang
Elizabeth K. Ware
Sarah L. Ware
John Franklin Warmath
Deb Warner
Kia Warren
Lisa Warren
Daniel Washelesky
Sandria Washington
Alexandra Wassink
Karen G. Waterman
Argia Watson
Ryan Watson
April Weathers
Vanessa J. Weathersby
Lilliane Webb
Bryan Webster
Karen Weeks
Tracy Weems
Anita Weinberg and Mark Miller
Barbara A. Weiner
Kim Weiner
Lita and Marshall Weinstein
Val H. Weiss
Bernice Weissbourd
Laura Welch
M. Blair Wellensiek
Courtney Welton
Carl West
Sara E. West
Olivia Westbrook-Gold
Tiara Wheatley
Florence F. Wheeler
Yazmin Wheelock
Sarah Whitcomb
Kelly White and Bill McLellan
Wendy K. White Eagle
Tracy S. Whitehead
Brooke Williams
Marion Willms
Anne Wilson
Barbara Wilson
Karen Freeman Wilson
Veronica Wilson
Wesley Wilson
Bern Wims
Kurt Windeler
Randi Wine
Lori Winther
Lyn Wise
Sarah Wiseman
Cheryl Wisniewski
Vania Wit
Iris S. Witkowsky
Melanie L. Witt
Robert Wittenberg
Adam Woitkowski
Gretchen M. Wolf
Sallie Wolf
Mary Wondolowski
Lauren Wood
Janis Woods
Gretchen Worth
Ann Marie Wright
Anne Wright
Sandra Wright
Sudha Yalamanchi
Alejandro Yanun
Mariana Yanun
Susan Yanun
Cassandra Yarnall
Matt Yasecko
Kendra Yoch
Lora York
Katelyn Yoshimoto
Sarah Yost
Anne and Clyfford Young
Maddy Young
Lauren Youngblood
Jan L. Yourist
Patricia Yuzawa-Rubin
Tanya Zakrison
Deborah Lust Zaluda, J.D.
Nannette V. Zander
Leah Zeiger
Cynthia Zeltwanger and Robert Tomes
Frances K. Zemans
Penny Zhang
Cindy Zhou
Katie Zhou
Megan Zink
Laura Zumdahl
Sasha Zwiebel
"I joined the Young Women's Giving Council at CFW because it empowers me to be in community with fellow women who want to create a safer, healthier, and stronger society for BIPOC women and girls."
77 Merchants Chicago
A New Level Playing Field, LLC
Advocate Aurora Health
The Alford Group, Inc.
Alpha Omicron Pi Phi Chi Chapter
Alphawood Foundation
Amazon
AmazonSmile Foundation
Thanksgiving Fund
American Express Foundation
The American Gift Fund
Andropolis Cottages
Anne's Haven
Apna Ghar, Inc.
Ardmore Roderick
Arise Chicago
Arlington Pediatric Therapy
Ava Farwell Trust
Bank of America
Barbara Bluhm-Kaul Foundation
Benevity Fund
Bernstein Private Wealth Management
Bessemer Trust Company
Betsy McNally Ravenel Family Charitable Fund
Blue Cross and Blue Shield of Illinois
Bluhm Family Charitable Foundation
BMO Charitable Fund Program
BMO Harris Bank
The Boeing Company
Bright Funds Foundation
Broadway United Methodist Church
C Community Corporate
Cabrini Green Legal Aid
Calahan Funeral Home, Inc.
Career Enterprises Incorporated
Carol Lavin Bernick Family Foundation
Center for Advancing Domestic Peace, Inc.
Fondation CHANEL
Chanel, Inc.
Charity on Top Foundation, Inc.
Charles Schwab
The Chicago Community Trust
CME Group
Comcast Cable Communications
ComEd
Community Organizing and Family Issues
Conant Family Foundation
Cretors Family Foundation
CREW Chicago
Curaleaf
Dean L. and Rosemarie Buntrock Foundation
Delta Dental
DePaul University


Discover Financial Services
The DuPage Community Foundation
Edlis/Neeson Foundation, NFP
Efficiency Reporting
Environmental Design International Inc.
Equal Hope
Facebook
Fidelity Charitable Gift Fund
Fidelity Investments
Fifth Third Bank
First Midwest Bank
Flash Merch, LLC
Foley Family Foundation
Francis Beidler Foundation
Full Circle Family Foundation
Girls Inc. of Chicago
Girls Like Me Project
Girls Supporting Girls
GivingTrax Cloud Software
Goldman Sachs Philanthropy Fund
GoodCoin Foundation
Grant Thornton LLP
Groundswell's Catalyst Fund for Reproductive Justice
Hanna Oil & Gas
HC Technologies
Hinsdale Asthma & Allergy Center
Hirsch-Schwartz Foundation
Hollander-Urbach Family Foundation
Honeybee Foundation
IBM Corporation
Intercontinental Exchange Holdings, Inc.
IQVIA
Irving Harris Foundation
J.McLaughlin Georgica Pine
James P. and Brenda S. Grusecki Family Foundation
Jenner & Block LLP
Jerome H. Stone Family Foundation
The Jessica Fund
The Ellie Fund at the Jewish Women's Foundation of Metropolitan Chicago
The Joseph and Bessie Feinberg Foundation
Josephinum Academy of the Sacred Heart
JP Morgan Charitable Giving Fund
JWSC LLC
KAN-WIN
Kaufman Family Foundation
Kilter, Inc
Kinship Foundation
Knight Family Foundation
Kovler Family Foundation
KPMG LLP
KPR Endocrinology LLC
Ladies of Virtue
Lake Geneva Country Club
Lakshmi Foundation
Lampe Family Foundation
The Lehman-Stamm Family Fund
Leo S. Guthman Fund
Lloyd A. Fry Foundation
lululemon Lincoln Park
M.E.A.N. Girls Empowerment
Mainstream Media, LLC
Mammel Family Foundation
Manifold Coffee
Margot and Thomas Pritzker Family Foundation
The Farley Charitable Lead Annuity Trust of 2010
McAlpine Consulting for Growth
Merrill Lynch
Mesirow Financial
Meyer Family Foundation
Mikva Challenge
The Momentum Fund of United Philanthropy Forum
Morgan Stanley Global Impact Funding Trust, Inc.
Ms. Foundation for Women
My Tribute Gift Foundation
National Philanthropic Trust
Nationwide Foundation
Nefuse
Network for Good
New Book Joy
Northern Trust Company
Northwestern Ob.Gyn Consultants
Northwestern Surgical Outcomes & Quality Improvement Center
Norwottock Charitable Trust
Oak Park-River Forest Community Foundation
The Osa Foundation
Paul M. Angell Family Foundation
PayPal Charitable Giving Fund
People Empowering People
PepsiCo, Inc.
Pershing Advisor Solutions, LLC
Phaidon International
Philanthropy Together
Philip W. Gotsch, DDS, Ltd.
Photo Express Ink LLC
Pierce Family Foundation
PNC Financial Corporation
Poetic License, Inc.
Polished Pebbles Girls Mentoring Program
Polk Bros. Foundation
Pond Family Foundation
PricewaterhouseCoopers LLP
Prince Charitable Trusts
Project Style
R&M Consulting LLC
Raina Dental Care
RAN Organization
Razorfish
Renaissance Charitable Foundation, Inc.
The Richard H. Driehaus Foundation
The Richard James McCann Foundation
Robert and Patricia Moore Foundation
Robert G. Weiss Family Foundation
Robert R. McCormick Foundation
Sad Cactus Records
Sahara Enterprises, Inc.
Schiff Hardin LLP
Schwab Charitable
SHE Chicago
Shure Inc.
The Soul Garden
Square One Foundation
STS Foundation
Surya Fund
Synchrony Corporate
Tapstone Energy, LLC
Target
Temple Sholom of Chicago
The Albert A. Robin Family Foundation
The Mom Project
TIAA
TréLuxe
UBS Financial Services, Inc.
UChicago Medicine
UIC Urban Health Program
Un Nuevo Despertar-A New Awakening
UNICEF USA
United Way of Greater Atlanta
United Way of Metro Chicago
The Upstart Foundation
Vanguard Charitable
Verizon Wireless
Victory Gardens Theater
Walter and Karla Goldschmidt Foundation
Ware Realty Group, LLC
Washington Square Health Foundation
WE Communications
The Weasel Fund
Whirled Peas Foundation
William & Mary Davis Foundation
Women's Funding Network
World Business Chicago
YourCause, LLC
"We are proud to support the Englewood Women's Initiative. To quote CFW: 'When women rise, they bring entire communities with them and for our region to thrive, we can't leave anyone behind.'"
Eva M. Lewis
Girls Inc. of Chicago
Girls Like Me Project
Girls Supporting Girls
Ladies of Virtue
lululemon Lincoln Park
Marcena W. Love
Morten Group, LLC
Mikva Challenge
People Empowering People
Project Style
Target
TréLuxe
World Business Chicago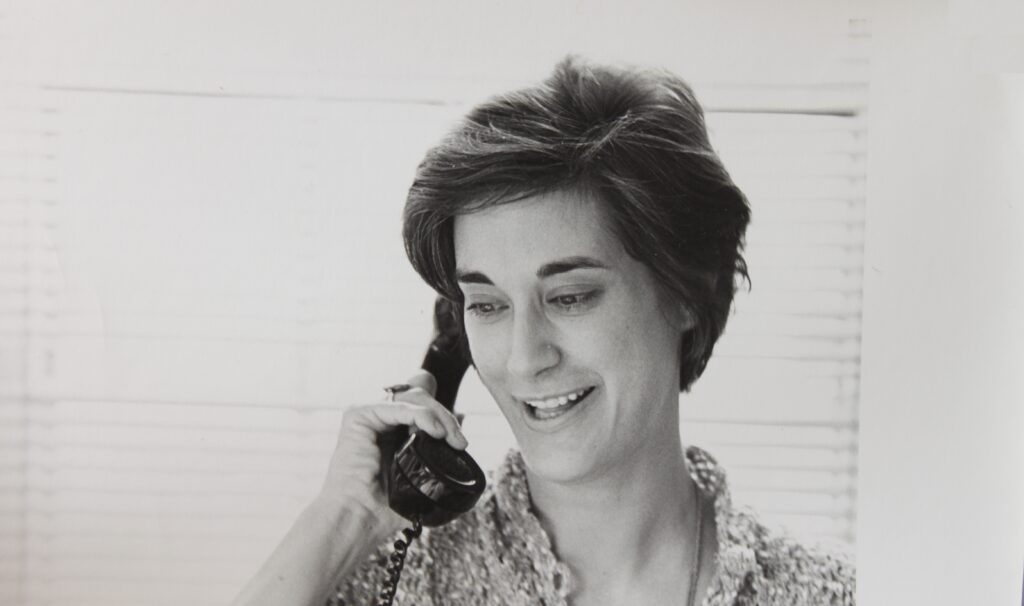 Anonymous (12)
Roberta L. Allen
The Estate of Reverend Willie Taplin Barrow
The Estate of Irene Bayrach
María C. Bechily
Ruth K. Belzer
Ellen J. Benjamin and Frederick N. Bates
Marjorie Craig Benton
Margaret C. Bisberg
Bernadette Chopra and Vivek Chopra
Fay Clayton and Lowell Sachnoff
Joyce Davidson
Jane S. Dewey
Sondra Berman Epstein
Tina M. Erickson and Michael A. Krutsch
Edith H. Falk
Donald C. Farley
Sunny and Paul Fischer
Joan Goldstein
Gail Hernly
Millicent and Thomas Holmes
Nancy Juda
Polly B. Kawalek
Rachel E. Kraft
Juju Lien
Lucia Woods Lindley
Laurel Lipkin
Laurel Appell Lipkin
The Estate of Evelyn Appell Lipkin
Lois J. Lipton
Marcena W. Love
The Estate of Norris "Mike" Love
Gail J. Ludewig
The Estate of Nina Martin
Jo and Art Moore
The Estate of Sally Myers
Beverly Nachtrieb
Jerry Newton
Jamene Phillippe
Elizabeth B. Phillips
Debra Pizer
Kathleen Johnson Pope
Carol Prins
The Estate of Sylvia M. Radov
Hedy M. Ratner
Janice E. Rodgers
Leora Rosen
Carleen L. Schreder
Patricia Costello Slovak
Julia M. Stasch
K. Sujata and Laurence Marks
Peggy Sullivan*
Pauline Taylor
Laura A. Tucker
Elizabeth K. Ware
The Estate of Miriam E. Wirt
"I have supported CFW from the very beginning because I've had opportunities and advantages that most girls and women haven't. My parents reminded me - over and over - about that and stressed the importance of fairness which meant I had to work to empower other girls and women."
Bank of America
Benevity Fund
Bright Funds Foundation
ComEd
Deloitte
Deutsche Bank Americas Foundation
Fidelity Charitable Gift Fund
Gaylord & Dorothy Donnelley Foundation
Goldman Sachs & Co.
Goris Financial Group, Inc
Grand Victoria Foundation
IQVIA
Irving Harris Foundation
Jenner & Block LLP
The Chicago Community Trust
The John D. & Catherine T. MacArthur Foundation
U.S. Cellular
UBS Financial Services, Inc.
Virtus Investment Partners
W.W. Grainger Inc.
William Blair & Company, LLC
YourCause, LLC